Take in this moment you're currently living out – a new car, new man, or new job. Enjoy it. Celebrate it. 
Whew, take a sip of your tea (or coffee) if this has been the longest, fastest year ever. We're approaching the season of giving, the season of holiday cheer but we're also approaching the season where we begin to stress over those new year goals and what's going on our vision boards. I'm taking a break from preparing for Strut's final digital cover of the year and BLAC Magazine's 2022 editorial calendar to tell you…
IT DOESN'T HAVE TO BE THAT WAY.
When was the last time, you truly lived in the moment? I'm not saying, don't think about the future. Or don't have goals and plans… but it's just as important to take it day by day. Many of us, focus so much on "what's coming" that we forget to soak in the "now."
Right now, Stop. 
Inhale. Exhale. 
Think something amazing you have happening right now!
Pat yourself on that back for it… and just live in it.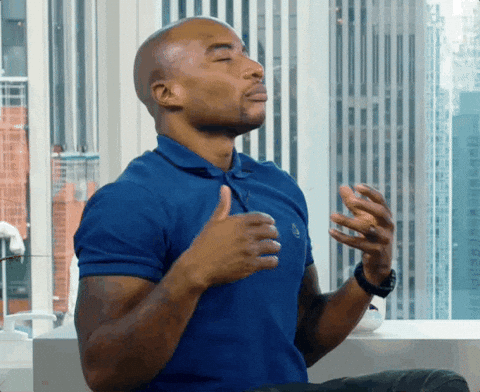 When I first announced I am the Editor in Chief of BLAC Magazine, in addition to Strut, questions came at me quick. I felt how newlyweds feel when they get married. At the wedding, they're being asked, "when is the baby coming." Or when that new boo finds you and things are going good and people are asking "when is the wedding." Annoying right?
I was immediately bombarded with the "What's Next." And for once, I was comfortable saying, "I don't know."
Because… well, I don't.
Let me be honest for a second, this path in itself was unexpected. Like I said in my announcement, I thought launching Strut Magazine was enough to fulfill my dream. I was busy applying for Creative and Art Director positions at advertising agencies when God showed me he had other plans. So, how should I know what's coming next?! He ain't told me yet.
But, then why do I even have to think about that now? I don't and neither do you. 
I will tell you the same thing, I tell myself, take in this moment you're currently living out.
New Car.
New Man.
Different Major in School.
or New Man (yes, I meant to say that again).
ENJOY IT. Celebrate it, Toast to it!
While Strutting Into November, I Also Want You To Remember To:
Bet on yourself, always
Know when it's time to move on
Get yourself a therapist
Prioritize yourself – you don't have to answer that call
Be okay with knowing you won't be okay everyday
..and That's my 22.
Xo, E.