The spa industry may seem oversaturated, but that doesn't mean black-owned spas can't succeed and grow together. Self made entrepreneur Melissa is proof of this! Melissa Odum, better known as the Fairy Godmother of Skincare and Million Dollar Melissa has been working tirelessly to make beauty accessible for everyone. When Melissa first created her homemade soap to treat the eczema of both herself and children, she wasn't sure if it would work. What started in her kitchen is now, Queendom Aesthetics, the largest black-woman owned vegan holistic wellness spa in Louisiana. 
Melissa Odum joined our Editor in Chief, Erikka Yvonne for a little Strut Talk! Read the interview below or listen to the podcast.
The Start.
Erikka: Let's dive right into the questions. I've seen on social media, so many women, just being proud of their businesses, the growth of their businesses.
Share with us a little bit about your journey and how you got started in business.
Melissa: For me, I got started from my kitchen. So originally, I was not an esthetician, I would call myself a "Hood Chemist". I started formulating products from my kitchen just as a hobby . Something for my children and myself at home because we have problematic skin.
Ultimately, I started making natural soap, which is my number one selling bar which is called the Original Beauty Bar. As I started to transition into being educated more on plants and oils, and understanding of like how nature really can heal us – I got a bit more in depth and understanding what that looked like for me. Then it ultimately ended up transitioning into a business because one of my mom. She was like, "Melissa, you need to start selling your soap".
Erikka: Awesome. So when you got started, you didn't even know what an esthetician was. A lot of times – we [feel] we have to be experienced in the field to even break into it. And you started off with just a passion and then you went the professional route.
Would you say that going that route was harder for you than maybe you say for some people that may have started off as an esthetician? Or did that deepen just your passion?
Melissa: I really feel like it definitely deepened my passion because I really had to do a lot of research and a lot of homework. It was a huge transition industry wise for me, because I came from working at AT&T selling cell phones. And prior to that, I was in banking, and I was a teller. So I came from a totally different background.
I never saw myself in beauty industry. It was never a conversation. 
So it was challenging, gravitating and growing into who I have become, and who I'm becoming. But it has [ also ] been one of the most rewarding things to really transition my entire life into this business, because that's my life is my business now.
The Growth.
Erikka: And so now you're outside of your home, and you have a physical location. Tell us about how that part got started.
Melissa: Oh, absolutely. While I was in esthetician school, I solely wanted to work a spa. I, solely, wanted to provide skincare services. I never wanted to be an esthetician or open up a spa or salon.
When I was in school, I would apply for these different organizations, and they really didn't meet my aesthetic. I wanted to work for a black owned business, [ doing ] something that was more holistic, because that's just generally where I was at the time.
When I went to apply in a different places, I was discouraged by a spa owner, she said "I don't really see a place for you here."  
That was very discouraging to me, as a student. I said to myself, "You know what, girl, I'm getting on Craigslist, I'm opening up my own stuff." So while I was a student, I reached out to a landlord of this space that I've seen, went over to see it, and they told me what the qualifications were. I really just didn't think I would qualify for it. But, I was approved.
That was in 2017. I graduated May of 2017 and opened my first location on July 1 2017.
Erikka: That is awesome, that's something to celebrate, because it's unheard of.
Melissa: I hear that all the time. One of the biggest things I tried to encourage people and also educate other estheticians on is that I had basically, this popular skincare bar, prior to me really launching. So, though I jumped out and graduated from school and opened up this spa, I had
That's why I felt confident in opening up my first location. However – it was such a huge transition, because ultimately, there was still a disconnect. I went from selling a $5.00 bar of soap to saying, you need this $100 facial. My clientele just did not understand it.
Erikka: In business, a lot of times we reach a point where our previous audience doesn't serve, where we're going. How was that transition for your mindset in general?
Melissa: It was very exhausting. I was kind of feeling like, I wasn't supported initially. It was just like, "…hey, well, girl, you started out here, I used to come get soap from you out of your house. And so now you have a business and you're going up on the price."
For a long time, I wouldn't increase my pricing. And I did a lot of stuff for free because I felt obligated. [ At some point ] I was like you know what, I shouldn't be struggling in my business.
I should not be struggling to pay my bills. I'm offering a quality product and a service to my community who says they support me.
I really kind of [had to] force it on my clients or my existing customers. I've invested $13,000 into school, I've invested my last $15,000 to open up this business, I've invested in myself, to grow myself for the betterment for you [ my clients ].
And, ultimately I was their friend – [ providing ] one of the most amazing services here in New Orleans.
Erikka: So now, you don't only have one location, but you've just recently opened your second Again, unheard of. You started off as what you say, a hood chemist. A lot of times we allow our environment to shrink us and not allow us to step outside of that or what people see for us. Tell us about your second location!
Melissa: My second location is located in Slidell, Louisiana. And ultimately, that came about because I started to compare my growth to other people's growth.They're doing this. And they're doing that. So once I came to terms that I didn't need to keep up with other people and how they were growing in their business, I had to slowly walk in my journey. I eliminated the mindset of wanting a second location. 
Last year, it kind of just weighed on me, I bought my first home year before last – in the city where I just opened up my second location. And I was constantly asked, "Will you open up a location out here." So once again, this was my customer base kind of forcing this, this transition for me.
So girl one day, I was just sleeping, and I remember waking up out of a dream. And I make the best business decisions out of a dream. I was dreaming that I opened up this location and I was in a prominent location. And there was just a lot of cars parked and and people was like, "Yessss, Queen"! I woke up out of that and I literally started writing notes on what I wanted the space to look like. Then I got a call from a realtor he said, I found a space that I really feel like, you know, would be great for you.
I hadn't been calling or looking for a space, this call literally the next day was like, I think that you should come and see this space. And I went over to that space. Now keep in mind, prior to Hurricane Ida had just hit New Orleans. So, I had dealt with a whole transition where I lost a lot of employees. It was just me in a 5000 square feet building – my first initial location, and only three other employees working in the process and the shipping side of my business. I had no service providers.
So [for] the company to open up the second location, I really felt like it was God talking to me. So when he bought me over to the additional space, I seen it and I was like – I want it. Made a call and I was like I found the second space and I'm opening it.
Girl, I just jumped on it, literally within a week. I had to put my deposit down. I ordered a $5,000 sign and started ordering supplies. And I opened up that location. We've been open a month, now. 
The Lessons.
Erikka: So, what lessons what would you say you've learned since purchasing that one in October and opening it in February and still having to manage the other one?
Melissa: I would definitely recommend:
Be clear on what you want and how you want it.
Have a business plan.
Create processes and systems prior to create an experience for interviewing so that you can find quality employees prior to even starting construction.
Make sure you have cash on hand
Create a space for your mental health
Erikka: While we're talking about mental health, starting a business, like you said, pulls on that a lot. A lot of times we forget to point to ourselves, we're pouring so much into our customers, and our business.
What are some of your mental health practices to make sure that you're still caring for yourself, and that you're able to still focus on yourself and feed yourself?
Melissa: Oh, for sure. One of the biggest things I love to do is I take minutes to myself throughout the day.  Whether it's a 10 or 15 minute break, I take it. I can be in the middle of a conversation. If I feel like my energy is not quite there- I may say "Excuse me, give me a few minutes, I'm coming right back… gotta handle something" and I go do some breathing techniques.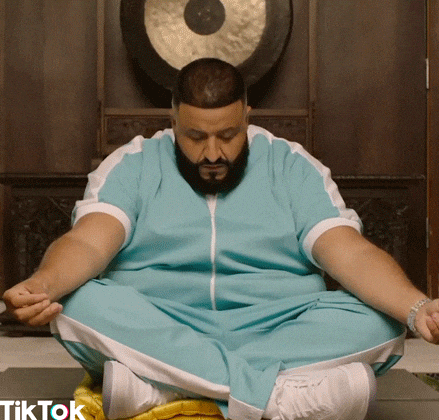 I know when I start to feel overwhelmed.
Massages literally every week, are a must. Since, I pour a lot of my energy into my clients every single day and need to be poured back into. So every single week, I get a massage. 
I also go to therapy every month. Um, sometimes we have our little intervening conversations in the midst if I need it, but I make that a priority and it's a part of my investment, my mental health budget.
Erikka: Awesome, awesome. That is so important. I started therapy. I'm actually a year ago around this time and like you said the best investment I have ever made. And I've kind of paused on services just because I allowed my schedule to get too busy. But I'm also noticing like is getting too busy and yo energy is getting off so we need to get back on it and make sure that we're putting therapy and our other self care practices back into motion because work has kind of taken over a little bit.
Melissa: Oh yes..that's one of the biggest things right now. I posted this on my Instagram page where you know there's this audio going around on… when you call me I'm working when you text me. I'm working I'm always working. And I'm like that's nothing to be proud of. That's not what we should be advocating. Even as a new entrepreneur, we are trained and taught to get it out the mud, millionaires don't sleep, no millionaire asleep. I just believe that rest is so important.
Erikka: I love me a nap. That is definitely a part of my self care.
Melissa: One of the biggest things, when it comes down to naps is – to society that is so unproductive. We are so trained to think that if you watch TV, or you're resting or you're taking a nap, and you're not working hard enough, this is why you're not where you want to be because you're napping.
No, sweetie, my nap is a part of my mental health journey. I mean, yes, that is how I replenish myself because I can't pour from an empty cup. So, if I'm restless, and I don't have the rest or the nutrients that I need to produce the fruit that I need to, then it doesn't suffice.
I'm really big on a nap. I tell everybody, take your nap, take your breather, go sit in your car for 30 minutes, whatever it is, whatever self care looks like to you. Don't allow society to make you feel like you're not being productive. Productivity is different to every single one of us.
Connect with Million Dollar Melissa on social media